Our purpose is to connect, encourage, and involve individuals and couples. We provide activities,
classes, and ministry opportunities to strengthen all of us on our spiritual journeys.

...and let us consider how we may spur one another on toward love and good deeds. Let us not give up
meeting together...let us encourage one another. Hebrews 10:24-25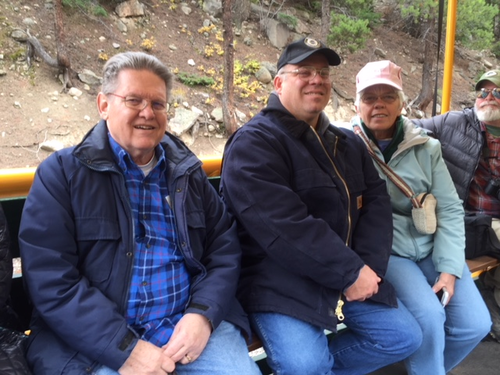 TRIP TO BRANSON, MISSOURI:
November 8-13, 2021 - Register NOW!
If you haven't signed up talk to Nadine. We need 30 for this trip to happen. We aren't there yet, invite your friends and neighbors.
Click Here for Trip Details!
Click Here for Registration!
Please print out and turn in to Nadine, Pastor Roger or at the reception desk.
DECEMBER LUNCH & LEARN - Wednesday, December 8 - Christmas Concert with Jerry NelsonFUTURE EVENTS:ISRAEL TRIP 2022

Sign-up for our email newsletter or other email notifications: