Don't let anyone look down on you because you are young, but set an example
for the believers in speech, in conduct, in love, in faith and in purity.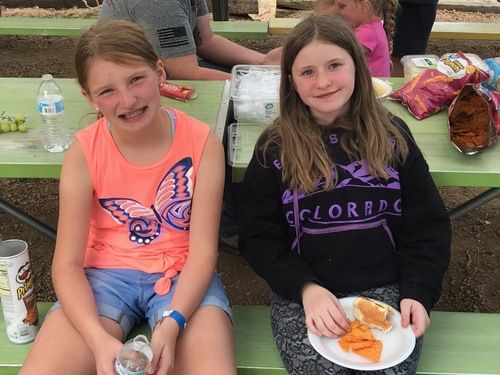 Don't miss out! Both elementary & preschool will do their own activities in their areas at 9am.
Kids will then have their regular church service with worship & teaching at the 10:30am hour.

SUPER HERO PARTY - JULY 11
Together we will learn where our power comes from and how God has equipped us, each with unique talents, to do super things for His Kingdom!
G.L.O.W. PARTY - AUGUST 8
We'll have lots of fun with glow in the dark activities and learning how God wants us all to G.o L.ight O.ur W.orld!
Wednesday Nights, 6-8pm, Elevate Room, For 1st-5th Grade
We're Kicking Off our Wednesday nights on June 2. We're Building our own ice cream sundaes!
Each week there will be games and Bible devotions. This is a great night to invite a friend!
Tuesday, June 15, 7-9pm
Cost - $5 to skate, includes skate rental (free if you're just hanging out)
Any non-DFC friends you invite are free!

Skate City Aurora
15100 E Girard Ave, Aurora, CO 80014
REGISTRATION DEADLINE IS JUNE 7!
Summer Camp - June 28-July 2
CAMP is one of the best weeks of a kid's summer! So many fun things to do all while we grow together in our faith and understanding of God. Activities included are challenge course, archery, kayaks, climbing tower, putt putt, swimming, and a 400' zip line! Horseback riding is available for an extra charge. There will be daily worship sessions and small groups that will challenge us to live out our faith. All kids who register with DFC will travel to and from camp together.
TO REGISTER
for camp there are a couple of things we need you to do. Please fill out the
DFC Info Sheet & Release Form
(to the left) and turn it in to Pastor Craig or Kris Bell. Golden Bell is required by the state to have a
PHYSICAL
for your kid signed off by their doctor in order attend camp. You will also need to register and pay online through Golden Bell at
https://www.goldenbellccc.org
. Make sure you register for
Pathfinders 3rd & 4th grade or Explorers 5th & 6th grade camp, June 28th-July 2nd.
At checkout enter the promo code:
NAZARENE
to get the discounted price of $291.
Questions? Contact Pastor Craig:
craigw@denverfirstchurch.com
or 303-761-8370.
MANDATORY CAMP MEETING
for kids and parents to go over important information:
Sunday, June 30th
, right after the
10:30am
service in the Kids Worship room.
Early childhood & elementary
From the very beginning, we come alongside parents and work together to begin introducing them to a relationship with God.
Our desire is to equip and resource parents to lead their kids through the exciting journey of following Jesus!
KidVenture Sunday Mornings - 9am & 10:30am (for kids birth through 5th grade)
At Base Camp, our youngest learners 'Discover' God's love for them in a safe environment led by our caring guides.
Age-appropriate activities help infants and small children begin a journey of connecting to God's story.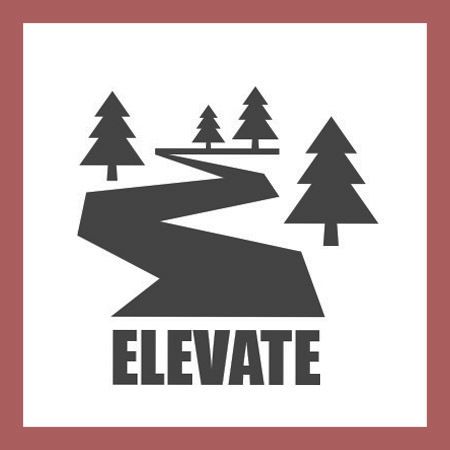 Kindergarten Thru 3rd Grade
At Elevate, younger elementary kids 'Grow' in understanding of who God is and how much He
loves them in order to elevate their faith to a new level.
Summit is where preteens learn to 'Live' out God's love. They will be challenged to make an impact
in their neighborhood, school, and community.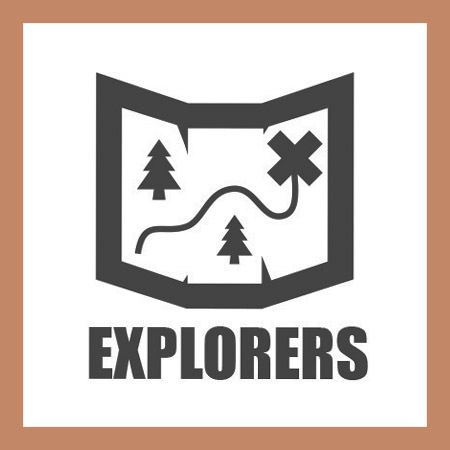 Our Explorers classroom provides sensory opportunities, visual and communication support, and a focus on encouraging appropriate peer interaction for children with special needs. Some kids take part in our regular classrooms, with the support of volunteer guides. Others enjoy Bible stories and engaging activities in our room designed specifically for them.
become a volunteer guide!
There are many different places to be a part of our KidVenture Guide team.
No matter how you serve, as a team we are together helping guide kids into a growing relationship with Jesus!

Here are some different ways to be part of our team:
Welcome Guides: Greeters, Check-in Hosts, Guest Relations
Large Group Guides: Worship Leaders, Story Tellers, Game and Activity Leaders
Small Group Guides: Lead discussions and activities for the day's lessons.
Production Guides: Help with sound, lights, and video presentation in large group.
Security Guides: Help implement our safety and security protocols.
Admin Guides: Help in the office or from home to prepare curriculum.

All volunteer guides must go through an application, interview, and background check to serve in KidVenture. Interested in serving? Contact Pastor Craig Wilson:
Check us out on Facebook or Instagram!